NousLib turns up the heat with its latest OOH campaign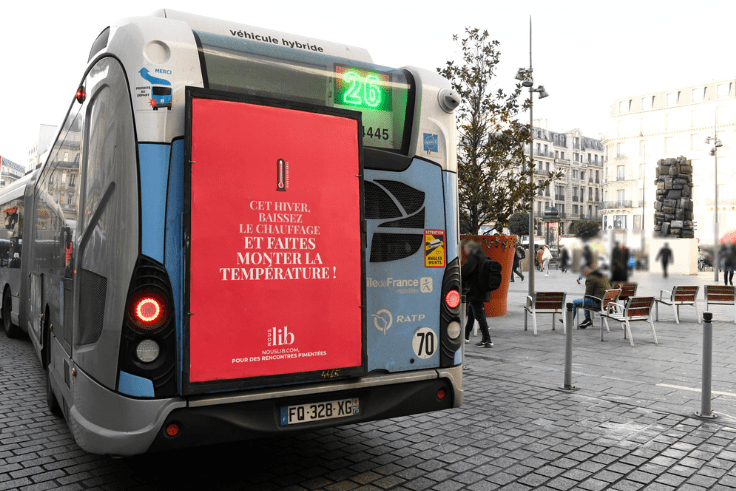 From February 22 to February 28, 2023,
NousLib
launched its very first OOH campaign.
From Paris to Marseille, Lille and Lyon,
NousLib
wanted to reinforce its brand positioning as a precursor of sexual freedom and a major player in the field of casual dating.
In a society that is still a bit cautious about liberating morals, where talking about sexuality is still taboo and even frowned upon, a challenge was imposed: to succeed in showing the general public what
NousLib
offers in a subtle and non-explicit way.
To promote its product, the team decided to turn to current events and to use the humor card for the creation of this in-house poster.
By proposing to turn down the heat and turn up the heat by meeting people,
NousLib
plays with the current situation of rising energy prices, which concerns everyone, so the public is likely to understand the message and smile.
Even though the campaign is now over, winter and cold weather are still very much with us so feel free to come and raise the temperature on NousLib.com.